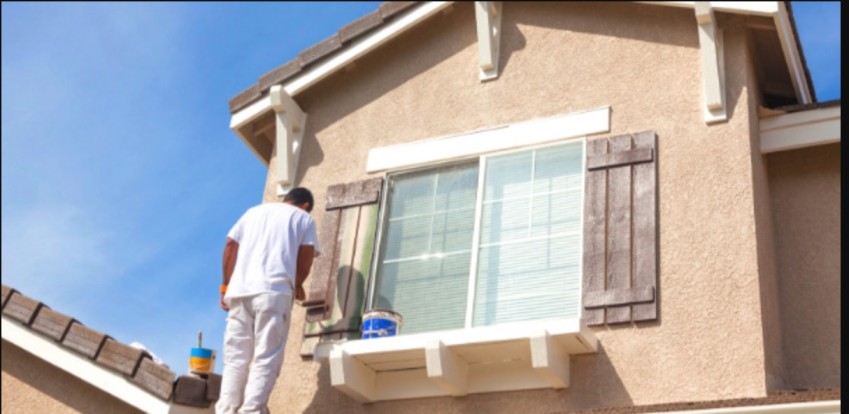 Residential Painting Services is a reliable and professional painting company that specializes in transforming homes with top-quality painting solutions. We understand the importance of creating a beautiful and inviting living space, and our team of skilled painters is dedicated to delivering exceptional results.
Here are the residential painting services we offer:
Interior Painting: We can revitalize the interior of your home with a fresh coat of paint. Our team pays meticulous attention to detail, ensuring clean lines and a smooth finish on walls, ceilings, trim, and other surfaces. We use high-quality paints that are low in volatile organic compounds (VOCs), ensuring a healthier environment for you and your family.

Exterior Painting: Enhance the curb appeal of your home with our professional exterior painting services. We have the expertise to tackle any size or style of home, using top-quality paints and coatings that withstand the elements. Our team will carefully prepare the surfaces, repair any damage, and apply a durable finish that adds both beauty and protection to your home.

Color Consultation: Choosing the right colors for your home can be challenging. Our color consultants are here to help you select the perfect palette to suit your style and create the desired atmosphere in each room. With their expertise, you can be confident in choosing colors that complement your furniture, decor, and personal preferences.

Wallpaper Installation and Removal: If you want to add a touch of elegance or texture to your walls, our team can professionally install wallpaper. We also offer wallpaper removal services, ensuring a clean and smooth surface for painting or new wallpaper installation.

Cabinet Painting and Refinishing: Instead of replacing your cabinets, consider giving them a fresh new look with our cabinet painting and refinishing services. Whether you prefer a modern, classic, or custom finish, our team can transform your cabinets to match your style and enhance the overall appearance of your kitchen or bathroom.

Deck and Fence Staining: Preserve and beautify your outdoor spaces with our deck and fence staining services. We use high-quality stains that protect against the elements, ensuring your wood surfaces look their best for years to come.
At Residential Painting Services, we prioritize customer satisfaction and ensure a hassle-free experience. Our team is professional, trustworthy, and respectful of your property. We strive to complete projects on time, within budget, and to the highest standards of quality.
Contact Residential Painting Services today for a free consultation and estimate. Let us help you create the home of your dreams with our professional painting services.