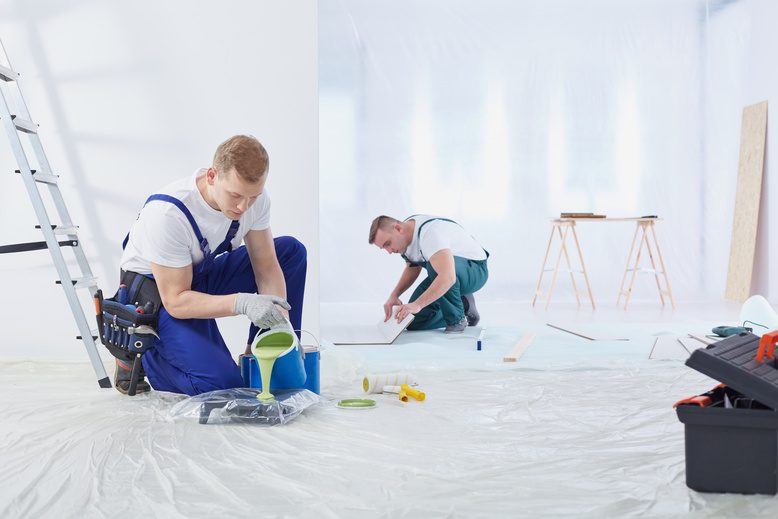 Commerical Painting Services
Commercial Painting Services specializes in providing high-quality painting solutions for commercial properties of all sizes.
Our team of experienced and skilled painters is trained to handle large-scale projects with efficiency and precision. We understand that commercial spaces have different requirements compared to residential properties, and we have the expertise to deliver exceptional results.
Here are the commercial painting services we offer:
Interior Painting: We have the knowledge and expertise to transform any commercial interior by applying quality paint with precision. Whether it's an office space, retail store, restaurant, or any other commercial establishment, we can help create a professional and inviting atmosphere.

Exterior Painting: Our exterior painting services are designed to protect and enhance the appearance of your commercial building. We use high-quality paints and coatings that can withstand harsh weather conditions, ensuring long-lasting durability and beauty.

Power Washing: In addition to painting, we offer power washing services to clean and prep the exterior surfaces of your commercial property. Our high-pressure washing techniques can remove dirt, grime, mold, and other contaminants, ensuring a clean surface for painting or restoration.

Epoxy Flooring: We specialize in installing durable and attractive epoxy floor coatings for commercial spaces. Whether it's a warehouse, garage, showroom, or any other high-traffic area, our epoxy flooring solutions can provide a seamless and long-lasting finish that is resistant to stains, chemicals, and abrasions.

Specialty Finishes: If you want to add a unique touch to your commercial space, we offer specialty finishes such as textured paints, faux finishes, and custom murals. Our team can work closely with you to bring your vision to life and create a one-of-a-kind look for your business.

Maintenance and Repair: In addition to painting services, we also provide maintenance and repair solutions for commercial properties. Whether it's fixing drywall, patching cracks, or addressing any other structural issues, our team has the expertise to handle any necessary repairs before or after painting.
We understand that commercial painting projects often need to be done with minimal disruption to business operations. Our team will work closely with you to create a schedule that ensures minimal downtime and maximum efficiency.
Contact Commercial Painting Services today for a comprehensive consultation and estimate. We are dedicated to delivering superior quality, timely completion, and exceptional customer service for all your commercial painting needs.